I remember one year all of us grand kids got stick horses for Christmas. It was so much fun, us galloping around playing cowboys and indians or rounding up the cattle ( I was as always one of the cows) luckily no one was good at lassoing lol!!
I thought I would put to work the Christmas Stockings Thinlits (pg. 215 of Annual Catalog).
First I cut two stockings out. One out of card stock using the die that has the snowflake and the other from Glimmer Paper from the solid stocking die. I adhere the card stock over the glimmer paper with tombow liquid glue. Then I cut three pieces of ribbon from the Quilted Christmas Ribbon (pg. 5 of Holiday Catalog) 1 3/4", 4 1/2" and 5 1/2". I wrapped the 5 1/2" around a candy stick and cut of any excess. I then took the 1 3/4" and wrapped around nose of stocking. The 4 1/2" I used for the reins.I cut a piece of card stock into a shape of an ear and glued it in place. I added some pearls for the nostrils and eye. For the Card base I used Real Red cut at 5 1/2" x 8 1/2", scored at 4 1/4". I cut a piece of Quilted Christmas DSP at 3" x 3". Adhered it to card front and then ran it through the big shot using the Quilt Top embossing folder. I added dimensionals to the back of the horse and attached it to card front. Finally I added a sentiment from the Hang Your Stockings stamp set ( pg 121 of Annual Catalog) and punched it out . I used Garden Green and attached to card front.
I just think this is adorable!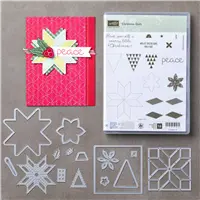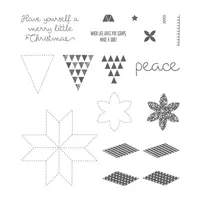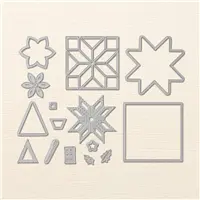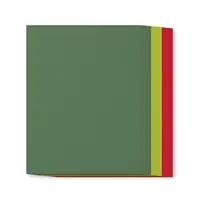 Price: $8.00